As this week marks the first anniversary of the assassination of Haitian President Jovenel Moïsethe two leading candidates for the U.S. Senate contest in Florida weighed in on the occasion.
WE Senator Marco RubioR-Fla., which sits in the United States Senate Foreign Relations Committeenoted that the assassins who killed Moses are still at large.
"A year after the heinous murder of former President Moïse, the people of Haiti still face enormous challenges due to the island's rampant criminal activity and the devastation caused by natural disasters," said Rubio Thursday. "It is of the utmost importance that our nation and the international community reaffirm their commitment to support the efforts of Haitian law enforcement to bring the perpetrators of this barbaric crime to justice.
WE Rep. Val Demings, D-Fla., is the heavy favorite to win the Democratic nomination to challenge Rubio in next month's primary. She and her fellow Haiti Caucus members also marked the anniversary of Moïse's assassination.
"A year since Haitian President Jovenel Moïse was assassinated, the people of Haiti have faced instability and violence, but they remain resolute and able as never before to determine their own future. It is critical that the United States reassess our position toward Haiti and hold civil society actors accountable in a full democratic transition," Demings and his fellow caucus members said in a statement released Thursday.
"The American and international support of Prime Minister Ariel Henri came at the expense of a genuine Haitian-led democratic movement," they added. "Violence, gang activity, kidnappings and economic collapse are severe, contributing to Haiti's mass displacement and emigration crises. Henry's government is suppressing basic rights and freedoms, and the people of Haiti have seen no justice for the assassination of Moïse.
"A broad and well-organized democratic movement led by Haitians is charting its own course for their beloved but troubled country, and this movement needs our support," the caucus members said in conclusion. "The State Department must immediately complete and release its report on the Moïse Inquiry, as required by law, and President Biden should withdraw his support for Prime Minister Henry and take steps that allow civil society actors to move towards a full democratic transition.
Elected president at the end of 2016, Moïse was still in office when he was killed last July. Last December, The New York Times reported that he had been murdered for his efforts to crack down on drugs.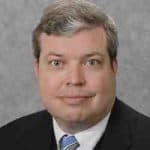 Last posts by Kevin Derby
(see everything)